6 tips to maintain a healthy lifestyle
I'm 33 years old and since the age of 16 I've always taken my health seriously. Being sportswoman by nature, I was always active, but I struggled with my diet and my weight. I had a few extra pounds, even after trying a variety of diets (Montignac, Paleo, Herbalife, etc.). Obviously, with each diet, I obtained punctual results, but as soon as I returned to my "usual" way of life I gained back weight I had lost. It was initially satisfying to see the numbers on the scale decrease but frankly disappointing to see them go up after. Then came the famous yo-yo that everyone is talking about over the succession of diets all more miraculous than each other: 6 months top shape, 6 months with weight in excess. Sigh...
One morning I said to myself, that's enough! I made a decision. It goes back to a little over 2 years ago when I made a commitment. The commitment was to accept myself and feel good in my body and my mind. I decided to adopt a healthy lifestyle and make the most of it every day. Since then, I've never been so fit and managed to maintain a healthy weight for the past 2 years. I feel beautiful, sexy and I have more energy than ever. I share here the 6 tips that I would have liked to know way before. These are observations that I made during the last 2 years by making a 360 change of my habits. These tips are valid for everyone, men and women, of all ages.
1. It's a lifestyle
A way of life is the set of choices related to our DAILY habits. I insist on the word here because it's the secret for results that persist over time. Imposing yourself a 2 month intensive training or a restrictive diet for 6 weeks is not a guarantee of success. These actions will end sooner or later and the results that come with them too. To adopt a healthy lifestyle, you need to incorporate healthy habits in all areas of your life every day. You must be ready to rethink your daily ways of doing things. Think outside the box and have an open mind to the various possibilities. Sometimes it only takes a few weeks to adopt a new habit and afterwards you'll wonder how it was before? My secret? I strive every time I incorporate a new habit of maintaining it for a minimum of 3 weeks. After all, 3 weeks is fast and it is often enough to put the habit in place in a sustainable way. After, almost invariably, the results and well-being will to continue.
Take action, here and now! Stop waiting after a friend to subscribe to a gym or postpone your healthy habits after the holiday. Exit procrastination. Take action. It starts from the mind. You must avoid drastic actions that are unlikely to continue over time. Simple and achievable goals need to be put in place. For example, take 15 minutes on lunch time to put on your running shoes and go for a walk. After only a few weeks, this ritual will be well anchored, but above all, you will not be able to do without the well-being it gives you. This is where the secret of long-term success lies.
3. Indulgence and patience
Nobody is perfect, me first ! To change your daily habits it requires perseverance, but also indulgence. Of course, there will be this dinner between friends with drinks or this movie night with a ton of chips! It's human and it's life. Expecting small interruptions in our healthy habits is essential. Only, we must also know how to take control back quickly. Understanding that there are more benefits for you to be healthy than vice versa, helps distinguish what looks good from what is really good. A healthy lifestyle is good mentally and physically. So we accept our cheat days and we do not feel guilty. As long as they remain exceptions.
It is necessary to be patient because the durable results are gradually installed. It took me a year and a half to reach my goal and I keep going. The good news: if there are big changes to make, the results will come quickly. However, one must not become lazy and be satisfied with the first signs of success. You must continue every day because it's a way of life ... for life! Little trick for beginners? Take self pictures on day 1 and so on. Consult them from time to time as the months go by. Consulting them from time to time reveals, often with astonishment, the result of our efforts and this proves to be a formidable incentive to pursue our objectives. Not to mention the palpable well-being: more energy, better mood and increased self-esteem. Did I tell you that a healthy lifestyle is good ?
4. Surround yourself with the right people
Surround yourself with people who do us good and motivate us is essential. When one moves in a positive universe, the results come naturally. Pessimists will always have arguments to dissuade you from going head on. But you have to believe in yourself and choose to integrate in your life people who also believe in themselves and you! Need help getting there? Several motivating options are readily available and many of them are free. There is now a panoply of Facebook groups that share common activities and passions. Hiking, cycling, running. These groups answer several questions, share tips, encourage the troops. Most? We can also meet live people who engage in our favorite activity.
We sometimes need a little help to leave. Choosing a private coach is also a good way to start our new way of life. Good practical and personalized advice helps to start new habits. Sometimes you need a little help to start or push further.
Learning to understand better is a winner. Health has never been so fashionable and sometimes it becomes difficult to navigate all the available literature. Personally, I like the blog of myfitnesspal and that of the charming Anne-Marie Desbiens, Foodie Scientifique and the PrecisionNutrition site. I'm also a few personalities on Instagram to inspire me, find workouts at home or motivate me on difficult mornings. Here are my favorite ones:
AliceLiving, Tobi_Pearce, Kayla_Itsines, drjoshaxe, drbradysalcido, daniellenatoni.
These people are living proof that a healthy lifestyle is one of the keys to happiness.
We must not hesitate to rake wider and discover the benefits of meditation, restful sleep, different types of training, etc. A healthy lifestyle, it touches several spheres. And sometimes, spheres hitherto unsuspected.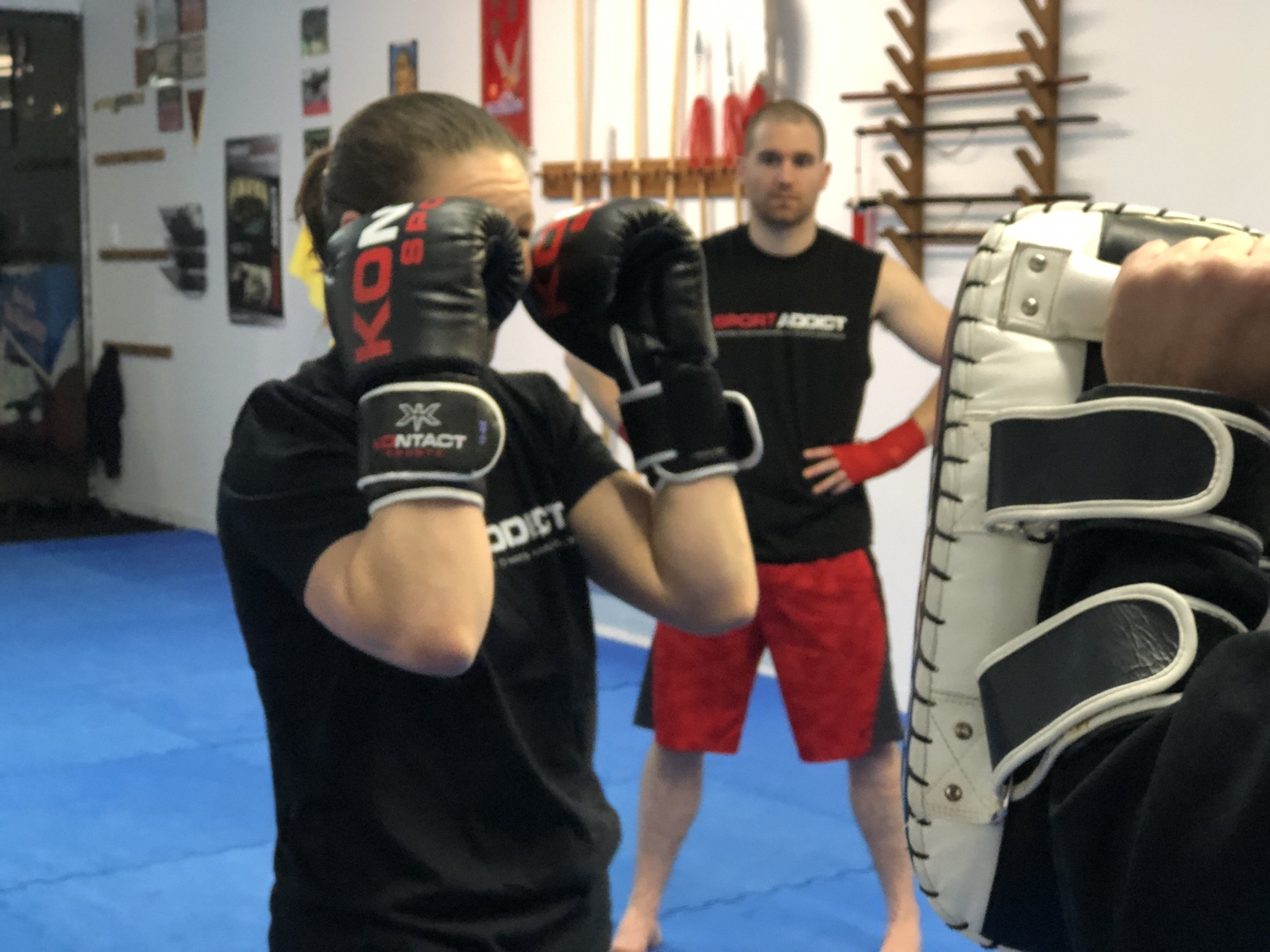 6. Find YOUR physical activity
Personally, do not ask me to run for 30 minutes ... I'm bored to death. I prefer an intense kickboxing lesson of an hour and a half (I recommend the one at Sport Addict in Laval) combined with bodybuilding in the gym. You hate gyms, but love nature? Hiking sites abound in Quebec. Do you like to dance? Try the Zumba. You just have to find an activity that makes you move in pleasure and for that, do not hesitate to try new things. Plus, most gyms offer free trials. We also find several websites such as Groupon, Tuango and Montreal at Rabais which are full of diversified offers to try new activities at very low prices. Then, honestly, stop with the price! The investment (yes, investment and no expense) is worth it. After all, it's about your quality of life and when you think about it, it's priceless.
Are you ready to adopt a healthy lifestyle 360 permanently? On your marks, ready? Go for it!
By Anne-Marie Roy
Founder of Mode de Vie 360 inc.
Passionate about training, nutrition and juicing!
After working in a management position in the private corporate sector for a few years, Anne-Marie returned to her love of entrepreneurship and founded Lifestyle 360 Inc. to live her passion and her values; the well-being of others, health and family.
Her favorite quote: "Life is only as good as you mindset".